The Splendid Splinter
---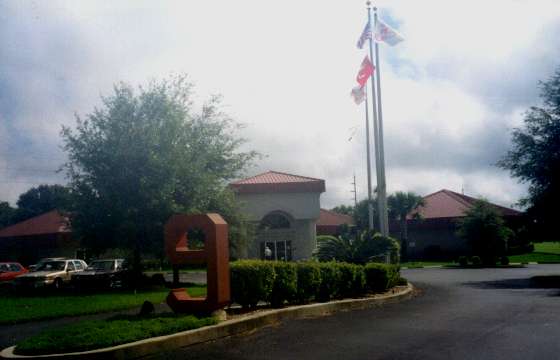 Exterior of the Ted Williams Museum, Aug-1998.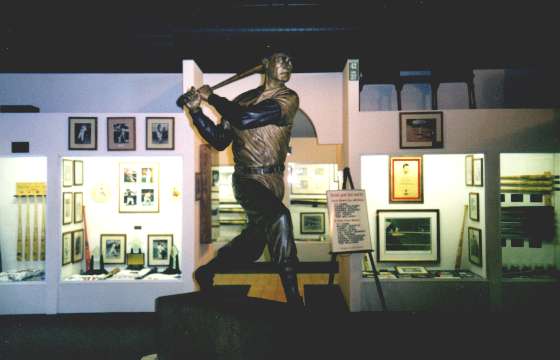 One of the exhibit rooms.
---
Quick Facts:
Location: 2455 N Citrus Hills Blvd, Hernando, Fla.
Opened: 1997
Closed: Before 2008
---
Between watching a game in Tampa Saturday night and a game in St. Petersburg Sunday afternoon, I shot up to Hernando Sunday morning for a quick visit to the Ted Williams Museum and Hitters Hall of Fame.

As the name implies, the museum is not only a repository of Ted Williams memorabilia, it's also Williams' own tribute to his fellow great hitters. The inductee shown at right is Joe Jackson, who played for the Chicago White Sox from 1910-20 and hit .356 for his career but was banned from baseball following the gambling scandal of 1919.

I am advised as of May 2008 that the museum in Hernando has closed, and the material has been transferred to Tropicana Field in St. Petersburg. No idea whether the material is exhibited anywhere.
---
Return to the Other Baseball Sites page
Return to the Stadiums page
Return to Charlie's home page
E-mail: charlies.ballparks@verizon.net
---
Site and images Copyright © 1998 Charles O'Reilly. All rights reserved.
This page updated 22-May-2008