61*
---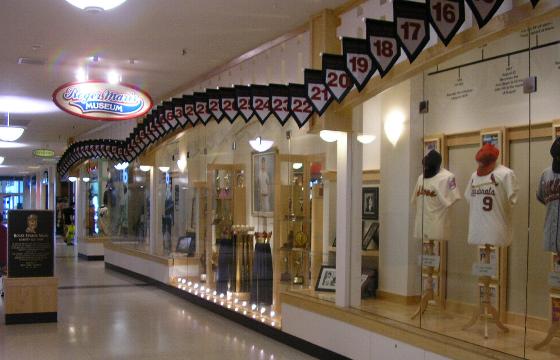 A display wall of the Roger Maris exhibit, Aug-2005.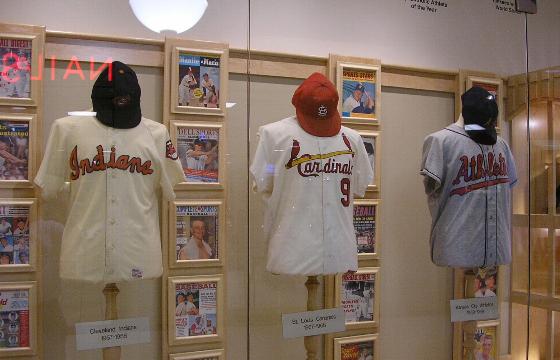 Three of his uniforms are displayed here.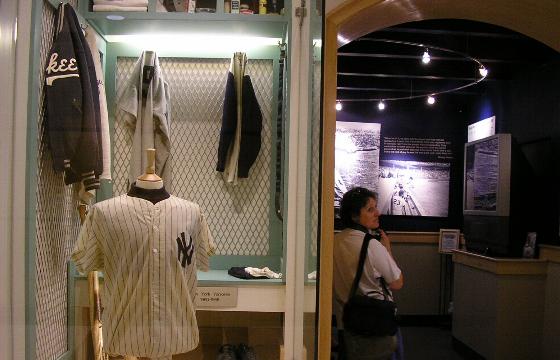 A mock-up of his Yankee locker, and the video room.
---
Quick Facts:
Location: West Acres Mall, 38 Street at 13 Avenue South, Fargo, N.D.
Established: 1984
---
The Roger Maris Museum was established in a mall in Fargo, the town where he was discovered playing high school and American Legion ball.

While it doesn't have any walk-through exhibits, it does have several display walls as well as a replica of the plaque on display at Yankee Stadium.
---
Return to the Other Baseball Sites page
Return to the Stadiums page
Return to Charlie's home page
E-mail: charlies.ballparks@verizon.net
---
Site and images Copyright © 1992 Charles O'Reilly. All rights reserved.
This page updated 21-Aug-2005