Burlington Athletic Stadium
---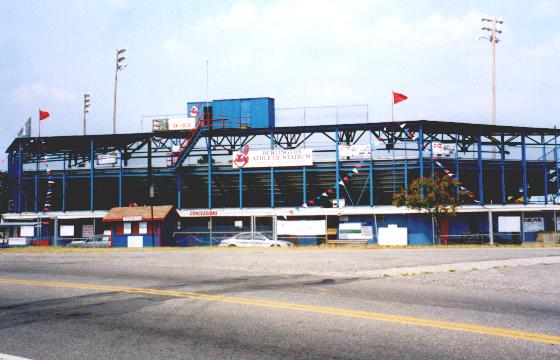 Exterior of Burlington Athletic Stadium, Aug-1999.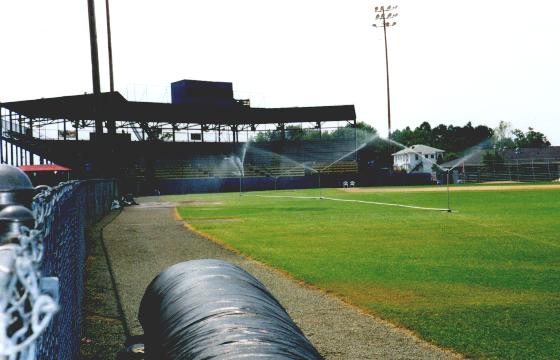 Looking in through the right-field fence at the stadium structure.
---
Quick Facts:
Location: Graham Street, Burlington, N.C.
Opened: 1960
Home team: Burlington Indians (1960-64), Senators (1965-71), Rangers (1972), Carolina League; Burlington Indians, Appalachian League (1986-present)
Capacity: 3,000

Chronological Tour: Stop 19

Rating:


2 baseballs
---
I went to one game here at Burlington, in August 1991. I had no camera with me at the time, so I returned in 1999, during a two-week B-Tribe road trip, to take a few photos.

My very belated conception of the park was that it fit quite well into the Appalachian League. However, this was before I could make visits to some of the more storied facilities in the loop.
---
Return to the Stadiums page
Return to Charlie's home page
E-mail: charlies.ballparks@verizon.net
---
Site and images Copyright © 1999 Charles O'Reilly. All rights reserved.
This page updated 10-Aug-2009