Wilson-Rozier Park
---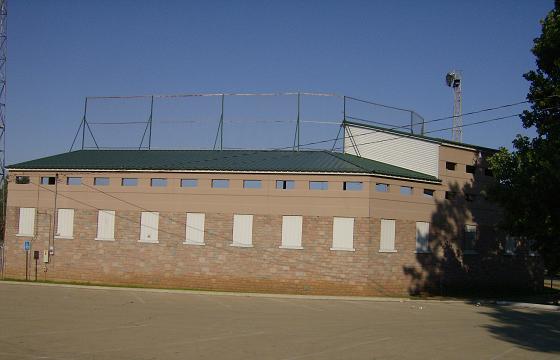 Exterior of Wilson-Rozier Park, Aug-2008.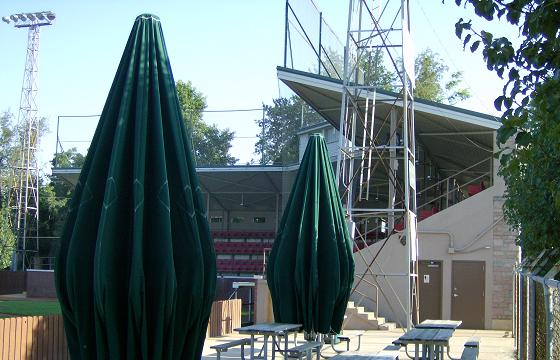 The seating area, as seen from a third-base picnic area.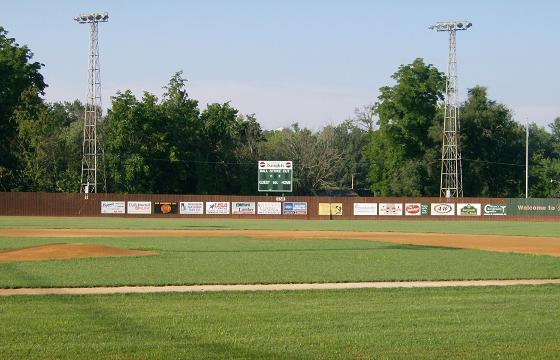 Looking toward the outfield from near first base.
---
Quick Facts:
Location: Perrine Street south of Highway W, Farmington, Mo.
Opened: Unknown
Capacity: 1,500 (approx.)
---
Wilson-Rozier Park in Farmington has apparently never seen use as a professional ballpark, but it was in fine enough shape that the KIT League, a college summer league, utilizes it for one of its teams. The park is also home to the Knights of Farmington High School.

I was unable to get into Wilson-Rozier Park on my 2008 visit.
---
Return to the Other Baseball Sites page
Return to the Stadiums page
Return to Charlie's home page
E-mail: charlies.ballparks@verizon.net
---
Site and images Copyright © 2008 Charles O'Reilly. All rights reserved.
This page updated 10-Aug-2008