McCurdy Field
---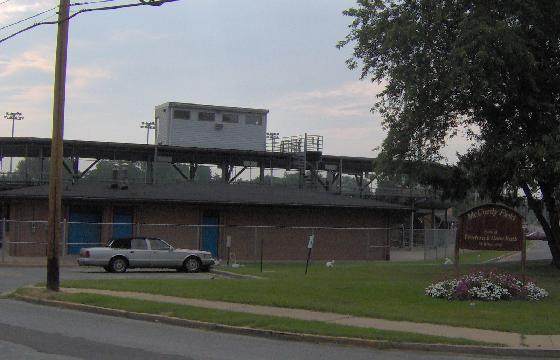 McCurdy Field, from the outside, Jul-2006.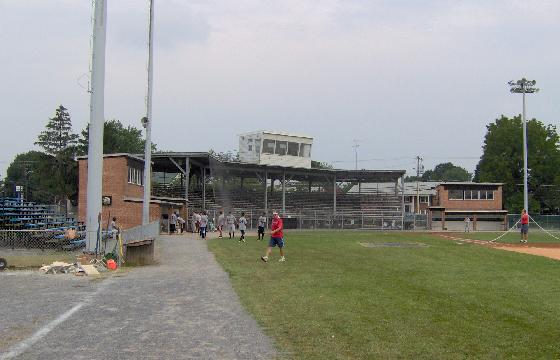 The grandstand, from down the first-base line.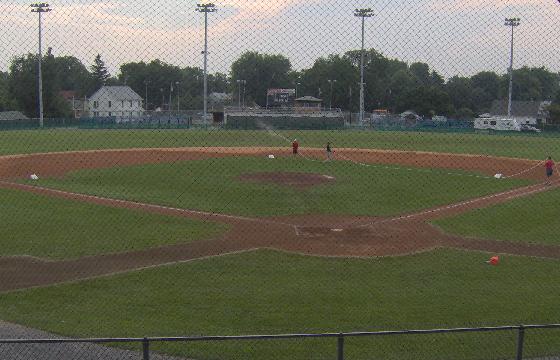 The park is set in a residential area of Frederick.
---
Quick Facts:
---
McCurdy Field, officially McCurdy Memorial Park, was built in 1981 to host the Babe Ruth League 13-year-old national tournament. The stadium structure, largely an aluminum superstructure with dual brick buildings on the sides, replaced a previous one on the site that dated to 1924.

In 1989, professional baseball returned to Frederick in the form of the Keys. They played one season here at McCurdy while awaiting the completion of Harry Grove Stadium, less than two miles away alongside I-70.

I took these photos during the American Legion state tournament in 2006.
---
Return to the Stadiums page
Return to Charlie's home page
E-mail: charliesballparks@verizon.net
---
Site and images Copyright © 2006 Charles O'Reilly. All rights reserved.
This page updated 2-Aug-2006