Preacher Roe Park
---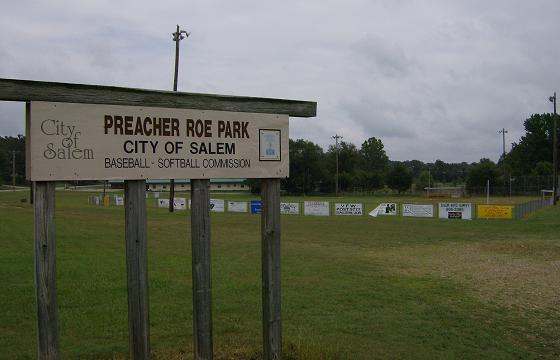 Sign identifying Preacher Roe Park, Aug-2008.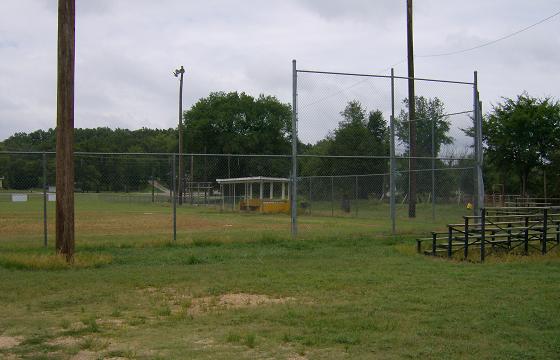 The baseball field at the facility.
---
Quick Facts:
Location: State Highway 9 north of Route 62, Salem, Ark.
Opened: Unknown
Capacity: 150 (approx.)
---
The pitcher Preacher Roe, who was most famous as a member of the Dodgers during their pennant runs in the late 1940s and early 1950s, was born in Ash Flat, Ark., 18 miles east of Salem on Route 62. As of 2008 (yes, he was still alive at this writing), he lived about 25 miles north of Salem, in West Plains, Mo.

Sadly, there is nothing other than the sign depicted above to explain why this community ball field in Salem, the Fulton County seat, was named for Roe. However, I was able to find on the online Encyclopedia of Arkansas that Roe lived in the county when he grew up, his family having settled near Viola, west of Salem. After his playing career, he helped develop the park and it was named after him.
---
Return to the Other Baseball Sites page
Return to the Stadiums page
Return to Charlie's home page
E-mail: charlies.ballparks@verizon.net
---
Site and images Copyright © 2008 Charles O'Reilly. All rights reserved.
This page updated 10-Aug-2008